PA Hire, Brighton, DJ Equipment Hire, Disco hire Brighton, Sussex, Surrey, Kent, Hants, Hampshire, London, southeast, South East England, Sound system hire, Lighting hire, stage lighting, band lighting, disco lighting, party lights, spot lights, Bluemoonhire Sound Reinforcement. Sound and Lighting hire, PA hire, P.A. equipment, Speaker, Amp, Amplifiers, Mixer, CD decks, multicore, Wedding discos, music systems, disco gear, mobile disco equipment hire, DJ disco hire, loudspeaker hire, Sound reinforcement , high quality PA system, spoken word, conference sound, marquee hire, party organisers, events organisers, concert sound. High-Fidelity, Sound systems, Blue moon, Disco equipment, Mackie SR450 active, Subs, Toa, AKG, Shure, NJD Spectre, Livesound, voice microphone, stage lighting, effects lighting, smoke machines, Datamoon, Denon, Pioneer, Peavey, Studiomaster, Technics 1210, decks, Chauvet Legend, moving yoke, lights, spotlights, sound, backline, guitar, speech amplification, gigs, onceinabluemoon, DJ Rigs www.bluemoonhire.com www.bluemoonhire.co.uk, sound engineer, sound techniques, Martin Minimac, CX-2, Source hazer, Matchless, Trantec, MC1




Bluemoonhire Sound & Light




BLUEMOONHIRE - QUALITY+SERVICE+PASSION= HAPPY CUSTOMERS!!!! SEE BELOW

"Graham and I want to say a big THANK YOU for such a brilliant night on Saturday.  All our guests were thrilled with the music you played, they were all transported back to their youth!  You helped make the evening a huge success.

Once again many, many thanks and it was a real pleasure meeting you". From a recent 60th Birthday party

·"Thank you for a great music experience for Judy's special day. I have never seen so many people dancing on grass.It was great to talk to you before the party to talk through the music choice. Thanks again for a great day."

Barry Commenting On Judy's 60th Birthday Party

"We just wanted to say a huge thank you for all of your help on our special day.The songs went down really well-it was great to see everyone dancing!!!You are now known by many as the best wedding DJ ever" - Katherine and Guy Pickering commenting after their wedding.

"Andy created the perfect traditional children's party for a very excited and boisterous group of 5 year olds. The disco lights and perfect choice of songs and volume made for a really lovely party. Andy announced the cake, led the happy birthdays, led the games and got everyone out on time, complete with party bags. Not only that, he was a calm, happy influence  who even stepped in to blow up the balloons." From a 5 year olds Birthday party.

"Just wanted to say thanks for an excellent night on my 40th birthday. The music was perfect and to everyones taste.    Very good variety ranging from 80's through to the modern day. Will definately be using your services in the future.Regards Mark "

"Thank you for the great job you did on Saturday we were really pleased. Thank you again"

Diana and Justin From their recent Wedding

From a houseparty to a wedding celebration to a full-on disco, we have the right experience for you. We also provide a wide range of professional effect lighting and fog for the full disco experience. We provide intelligent advice and guidance on what best suits your requirements to ensure superlative results and value for money

Conferencing/and Speech

We can offer a range of solutions for 50-150 seat conferences to Pa's for the local fete or village meeting.See our speech page for the range of options available.

We have a great  range of lighting for all occasions. We love lighting, and take it as seriously as sound. Adding hazers and smoke generators, helps to get the best from your lighting. See our lighting page for some demos to see some of our lighting first hand.

We can give you a range of options for these,a couple of hours in the afternoon to a few hours early evening.You'll get a dj a nice sound system so all the young ones(and maybe even the parents!!) can have a good boogie and play some of the more popular party games!!!Please contact us to discuss.

We are always pleased to help or give advice. Please visit our Contact page.

PLEASE NOTE: I am an HONEST businessman as are 99.9% of my customers.Unfortunately one of my recent customers decided to present a cheque that bounced!!!For this reason I am only able to accept payment by cash on the day of the event. I am sorry if this incoveniences any of my genuine and honest customers but as this is my only source of income I cannot risk losing any revenue.Any bookings made are taken as an acceptance of these terms.Many thanks

site content c Bluemoonhire 2009-2010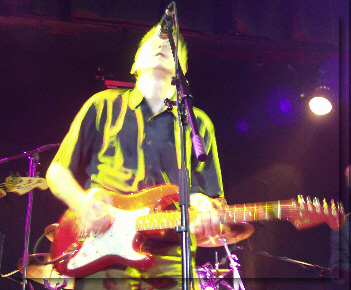 Based in Littlehampton: serving the South-East of England